Andrea Krelaus (Dipl.-Bibl.) is a staff member at the Center for Higher Education since January 2007. At the Department of Academic Teaching & Faculty Development she is responsible for
managing the institute's library,
website editing, public relations and information management.
Location & approach
The facilities of TU Dortmund University are spread over two campuses, the larger Campus North and the smaller Campus South. Additionally, some areas of the university are located in the adjacent "Technologiepark".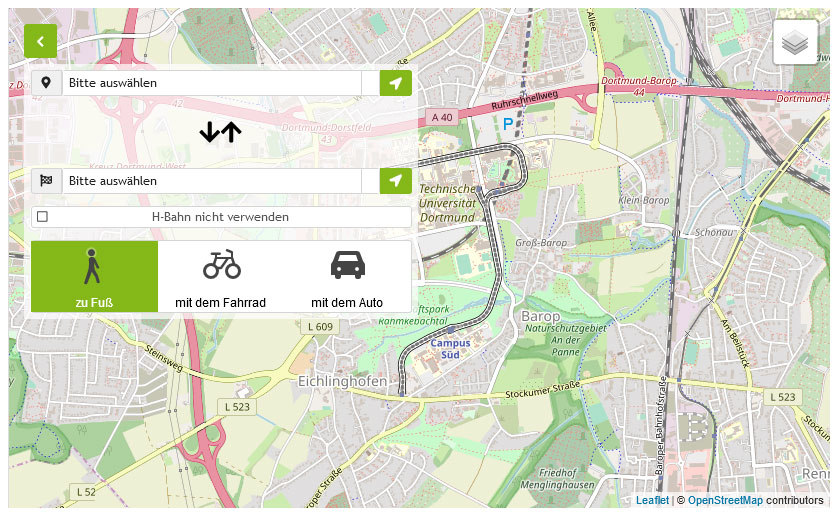 Zum Lageplan