Kim Carina Hebben is a research assistant at the Department of Academic Teaching & Faculty Development. She supports and advises university lecturers at TU Dortmund University on how they can further develop their teaching through digital media from a didactic point of view.
She focuses in particular on the design and production of digital learning content and environments as well as learning videos and their integration into courses. She also offers workshops on the design of digital teaching and the production of multimedia learning content.
Location & approach
The facilities of TU Dortmund University are spread over two campuses, the larger Campus North and the smaller Campus South. Additionally, some areas of the university are located in the adjacent "Technologiepark".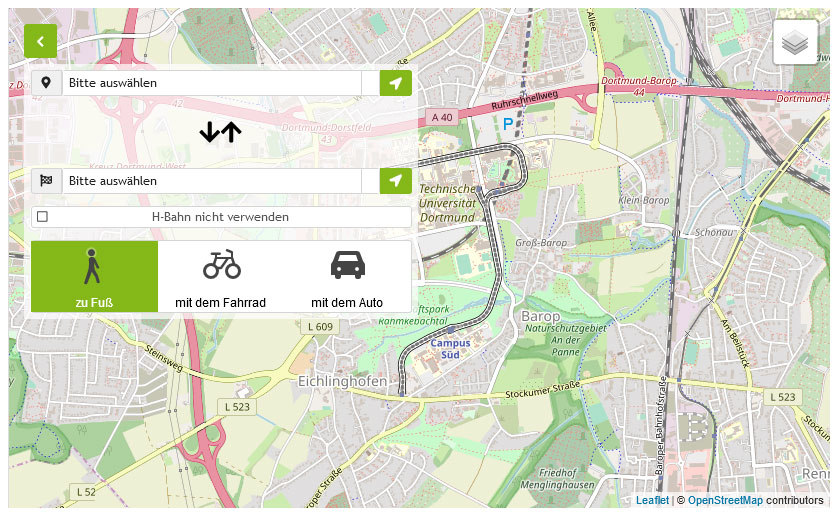 Zum Lageplan