About us
The Division of Academic Teaching & Faculty Development
We offer comprehensive consultation and support for the design, organization, and advancement of teaching and learning processes.
Our wide range of services and programs, which include continuing education, consultations, coaching, research, and teaching, are available for professors, research associates, instructors, and students as well as faculties, departments, and other institutes at TU Dortmund University.
Location & approach
The facilities of TU Dortmund University are spread over two campuses, the larger Campus North and the smaller Campus South. Additionally, some areas of the university are located in the adjacent "Technologiepark".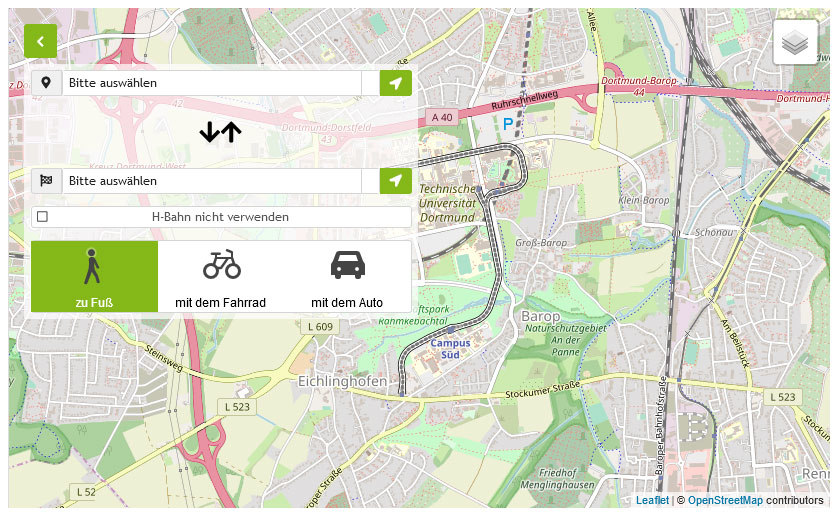 Zum Lageplan