Tobias R. Ortelt has been coordinating all activities in the area of digitization of teaching at the TU Dortmund University since 1 November 2021. He acts as an interface between faculties, lecturers, students and the central institutions such as the ITMC, the university library and the Center for Higher Education.
He is jointly responsible for the "Digital Lunch", an informal exchange format for lecturers on digital teaching. He also coordinates the Digital Learning and Teaching (DLL) working group at TU Dortmund University.
Tobias R. Ortelt is also the speaker for the Community Working Group "Digital Labs" of the Hochschulforum Digitalisierung.
Location & approach
The facilities of TU Dortmund University are spread over two campuses, the larger Campus North and the smaller Campus South. Additionally, some areas of the university are located in the adjacent "Technologiepark".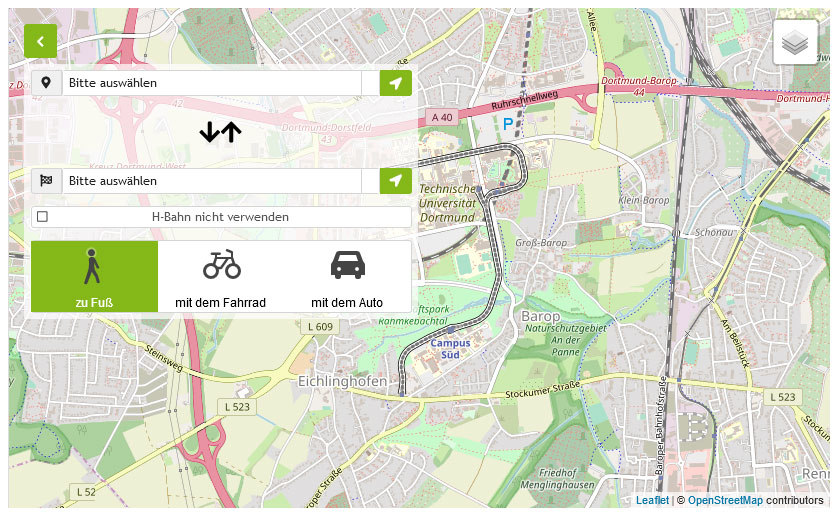 Zum Lageplan